Subaru Ascent Recall: Owners Warned to Park Outside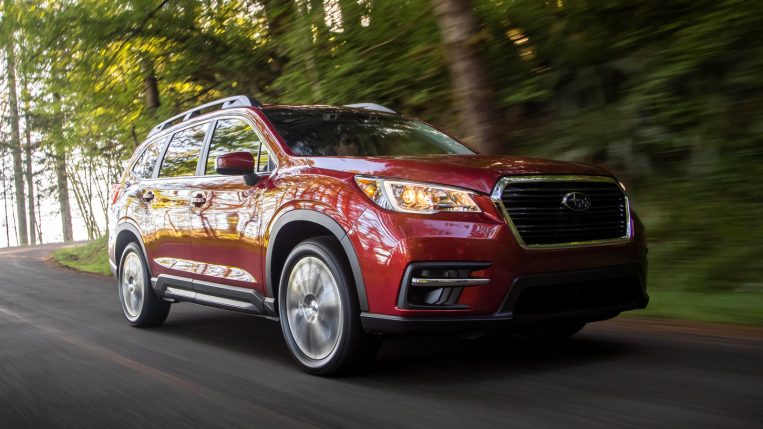 Subaru has issued a recall order for certain 2019-2022 Ascent SUVs to correct a defect that could lead to a vehicle fire. Subaru is asking owners to "park their vehicle away from garages, car ports, or other structures, and to avoid leaving the vehicle unattended while the engine is running" until dealerships have fixed the problem. But the company is aware of no injuries related to the issue.
Subaru announced the recall in a press release, but it isn't listed on the National Highway Traffic Safety Administration's (NHTSA) website yet. So we don't know a few details, including how many cars are affected.
The problem? A grounding bolt for a heating component may not have been properly secured.
That means the solution is simple. Dealers will inspect the bolt and tighten it if necessary. In a small percentage of cars — 0.6%, Subaru estimates — they may need to replace components. The fix, as with all recalls, is free.
In the meantime, Subaru advises owners to shut the car down, get out, and call Subaru Roadside Assistance (800-261-2155) if they notice any smoke or smell from the driver's side footwell.
Many cars face recalls at some point in their lives. Automakers try to contact every owner to let them know they need to bring their vehicle in for repairs. But they aren't always successful in finding everyone. You can see whether your car has any unaddressed recall issues using our recall center.