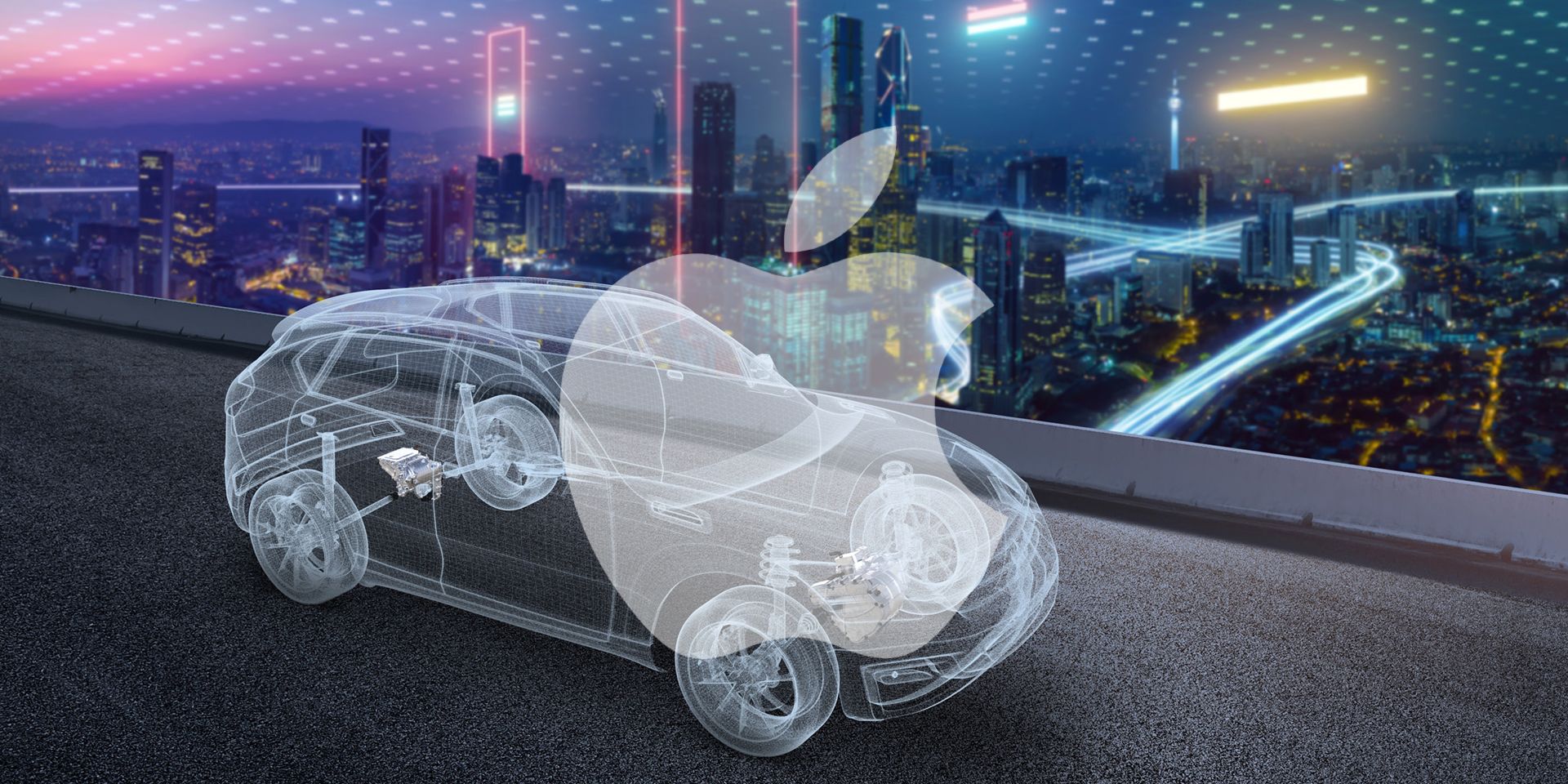 LG Could Help Apple Build Its Car Without A Major Carmaker Partner
A new report suggests Apple could be close to finalizing a production partnership for its rumored car with the LG Magna e-Powertrain joint venture.
Apple is reportedly very close to a deal with LG Magna e-Powertrain to build its long-rumored car. The joint venture between LG and automotive supplier Magna International was agreed at the end of last year. A deal with it would allow Apple to build a car without the need for a partnership with a major carmaker, which would have both pros and cons.
Although Tim Cook recently stopped short of confirming work on an Apple car, instead discussing the potential for its work on autonomous driving systems, there's little doubt that a car of some sort in Apple's sights. Whether that's a production car for consumers, a robotaxi, or some other form of autonomous transporter remains to be seen. Indeed, it's previously been suggested that Apple and Kia are exploring more than one area for automotive development. Kia and its parent company Hyundai had been heavily linked as potential production partners for the Apple car itself, but it was reported that talks were discontinued on that front following Apple's displeasure with leaks about the project.
Related: Is Apple Right To Focus On Cars Without A Driver?
It's now been suggested by The Korea Times that LG Magna e-Powertrain is finalizing contract details with Apple to "handle the initial volume production of Apple EVs," per a source cited in the article. It's suggested that the initial volume would not be huge, with Apple using the first-generation product to assess demand. The source, said to be familiar with the discussions, is also quoted as saying that Apple would have no supply chain worries with LG as the company is already part of its supply chain for other products.
Pros & Cons For Apple Of LG Magna e-Powertrain Partnership
For Apple, a deal with LG Magna e-Powertrain would represent a different type of partnership to one with the likes or Hyundai or Kia. Apple would not have the security of a major carmaker delivering its production. There would be more moving parts to control in an industry with which it would not be hugely experienced.
However, Apple is familiar with this sort of approach from its other products like iPhones and iPads and would have more control over the project as a result. In addition, although Apple would take on more responsibility with this sort of approach, it would also have to share less of the project's brand equity, meaning any car would likely be seen far more as an Apple car rather than an Apple-badged car from another carmaker. It could also prove more lucrative for Apple without a major carmaker partner demanding a larger cut.
Finally, a word on LG, whose upcoming departure from the smartphone market will smart even if it is the right move. The firm has its fingers in many pies through its various arms and finished 2020 with a record operating profit of $2.85 billion. As such, it's wounded pride and potential reputational damage that the shuttering of the loss-making LG Mobile will inflict, rather than the loss of any potential future profits were the arm to have been turned around. With that in mind, a tie-up with Apple on one of the hottest tickets in the tech and automotive industries would be as good a way as any to get over its disappointment.
More: Report Points To Apple Car Range, Top Speed & Charging Specs
Sources: The Korea Times, LG
Does AppleCare+ Cover Lost Or Stolen AirPods?