In 2013, the founders of E.C.D. Automotive Design, Scott Wallace, Tom Humble and Elliot Humble were catching up over a few beers one night and discussing what their next business ventures would be.
Playing the game of hypotheticals, an idea was thrown out – almost as a joke – to customize vintage Land Rover Defenders.
The next day, Wallace placed a plan behind that joke.
In less than a decade E.C.D. Automotive Design went from a single garage operation to a multimillion dollar operation, buying out their garage neighbors.
Growing up on a farm in the UK, the Humble brothers have been Land Rover lovers for as long as they could remember. Choosing to work with Defenders was not a hard choice, but the execution had a few obstacles.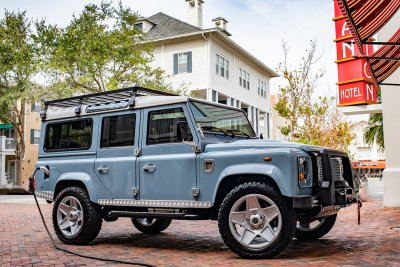 …
Read More