Holtville Car Club finishes season showing chrome | News
[ad_1]

HOLTVILLE — Car enthusiasts examined the 145 vintage cars, lowriders, motorcycles, and pedal cars displayed on Pine and Holt avenues at Holt Park as music filled the air. 
"We are celebrating our seventh car show," said George Padilla, vice president of the Holtville Car Club. "It could have been the ninth but there were no shows during the past two years of the Coronavirus pandemic."
Pop-up tents dotted the park. Car owners, families, and their friends brought ice chests and grilled for picnics. 
At the center gazebo of Holt Park, trophies and door prizes were displayed. This served as the Holtville Car Club's stage. 
The blocked streets of Pine and Holt were transformed into a display of vintage cars from the 1920s to the newer models in the year 2022. Some owners displayed posters describing their cars plus modifications. Others had basic information on the windshield— car model, year, and the owner's name.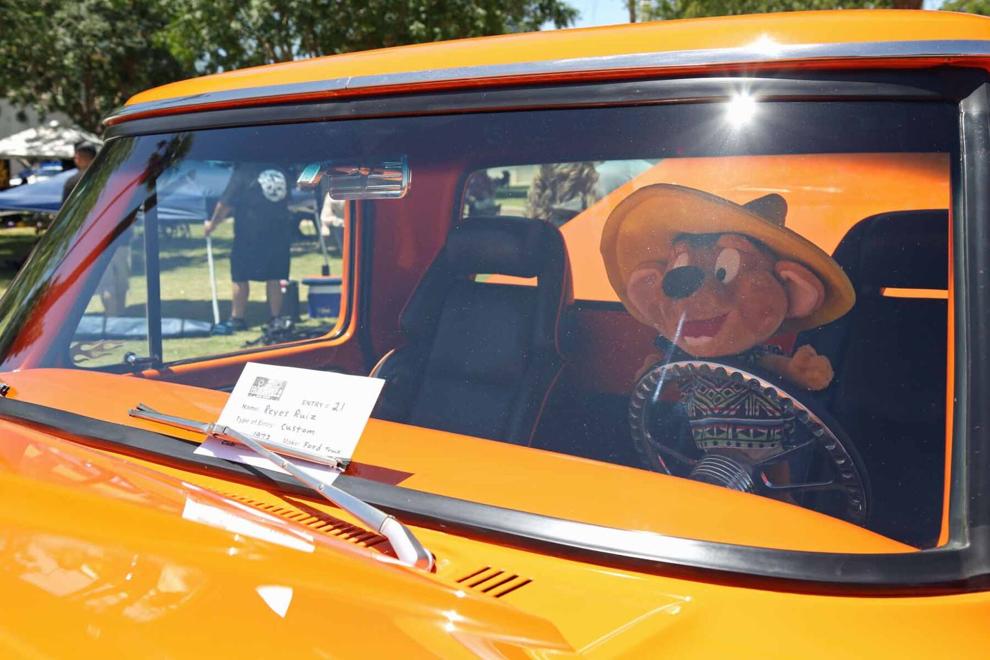 The automobiles were shiny and pristine. Owners responded to enthusiasts' questions about their pride and joy. An opened engine hood showcased the engine block, wirings, and painting decorations both under and above the hood. Some cars had low clearance from the ground; some were lifted up several feet high, and some were powered by hydraulics that allowed the car to be raised on one side to reveal the chassis under the car. 
According to Padilla, the cost of a basic car is usually minimal. Modifications and restorations added to the expense— a new engine block, leather upholstery, auto parts, painting, etc.
Reyes Ruiz purchased his 1972 Ford Pickup Truck 22 years ago and restored it through the years. "It was originally a yellow car," said Ruiz, a former Holtville resident who now makes Desert Hot Springs his home. 
The restoration included a bigger engine block, leather seats, power seats, power steering, and repainting the body orange. The restoration cost him $25,000. The original purchase price was $1,000, said Ruiz, who owns an automotive detailing shop.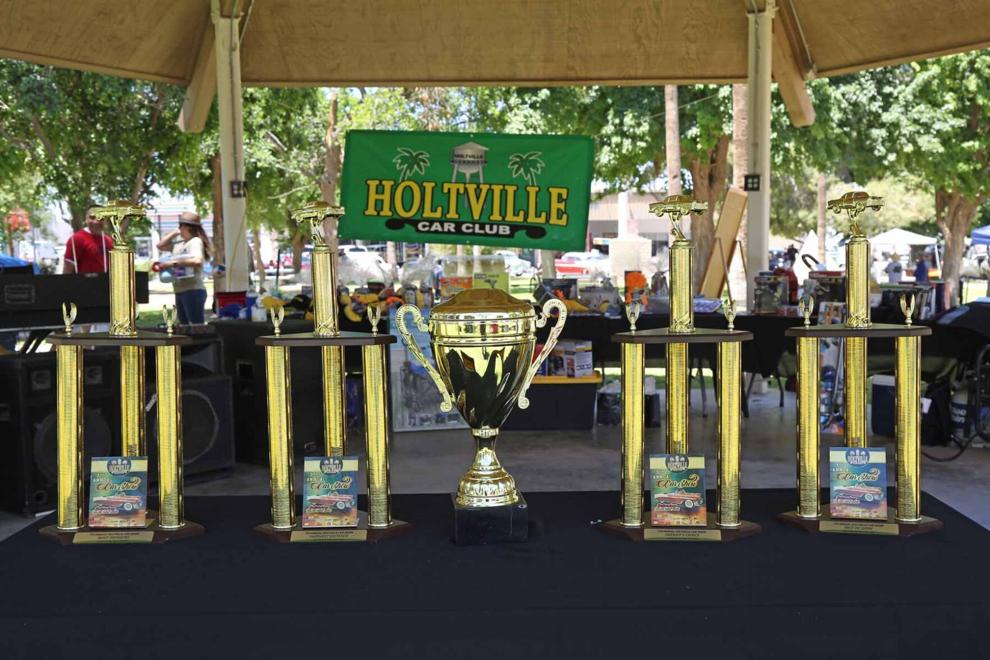 According to Ruiz, his affinity for cars started while watching his father working on cars.
"If it wasn't for my father, I wouldn't be able to turn a wrench. I inherited a lot of his tools. And I appreciate what he taught me." 
Daniel Marrs and Dolores Puyot examined the orange 1972 Ford Pickup Truck owned by Ruiz, Puyot's cousin. "The truck is pristine and was restored from the ground up," said Marrs, who was currently restoring two cars. 
Tiffany Ramirez and her son, Derric Reyes, 10, walked back and forth along with the displayed cars. Occasionally they stopped and took photos of the cars. "It was nice to show my son the cars." 
According to Ramirez, her father used to take her to car shows. "So, now it's my time to show my son what I grew up with." 
Some of the proceeds from the car show will be donated toward a scholarship, said Padilla, adding that the event was family-oriented. In addition to the gas-power cars, there were bicycles and pedal cars a child could control. 
"Cars bring people together," said Puyot. 
[ad_2]

Source link