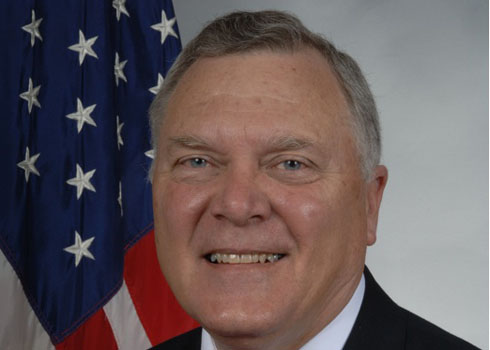 GOP Rep In Ethics Scrap Over Auto Salvage Business
A GOP congressman's reported intervention with Georgia officials to preserve a sweetheart business setup for his auto salvage inspection company has drawn the attention of the House ethics committee, the Atlanta Journal-Constitution reported this week.
After the newspaper first revealed the actions of Rep. Nathan Deal (R-GA) in August, an investigator for the ethics panel said in an e-mail that the panel planned to issue a subpoena in the case, indicating the seriousness of the matter, according to documents the Journal-Constitution obtained through an open records request. The ethics panel declined to comment about any investigation.The gist of the allegations against Deal, who denies wrongdoing, centers on Recovery Services Inc., a company he owns with a partner that provides a garage where state inspectors looks at cars that have been salvaged and rebuilt.
Deal, who we last encountered demanding a copy of President Obama's birth certificate, is now running for governor.
Recovery Services seems to be a way for Deal to pull in some state revenue on the side: It provides a garage with a lift and a worker helps state inspectors move cars. And it charges significantly more — $100 per car — than the handful of other stations who do the work. The state charges owners a fee for the service, and some say the stations awarded state business were essentially handed regional monopolies, according to the Journal-Constitution.
The company, which first won state business in a no-bid process in 1990, made $1.5 million from its work for Georgia between 2004 and 2008. Deal himself pulls in as much as $150,000 annually from the business.
When a state official was making noises about changing the setup that granted state business to Deal's company, the congressman began throwing his weight around. Here's how he did it, according to the Journal-Constitution:
Deal on three occasions in the past year and a half met with state Revenue Commissioner Bart Graham to question proposed changes Graham wanted to make in the way Georgia inspects rebuilt salvaged vehicles. Deal coordinated his efforts through the office of a political ally, Lt. Gov. Casey Cagle.

Also, Deal's chief of staff used his congressional e-mail account to contact Georgia Senate and Revenue Department staff to discuss the plans and to set appointments for Deal to meet with officials, including Cagle.
Graham ended up pushing through a change that scrapped the exclusive relationship with Recovery Services and several other companies.