First ride: Aston Martin Valkyrie AMR Pro review review
[ad_1]

I'm doubly blessed. Or maybe doubly cursed. Because I've already had a ride in a Valkyrie, sitting next to Aston's subsequently departed CEO Tobias Moers in one at the Goodwood Festival of Speed last year. That was hugely exciting, but took pace at a pace in keeping with damp conditions and the car's lack of traction control. But at Homestead the sun is blazing and the TC is apparently working. Despite that the naturally aspirated Cosworth V12 is going to be in its 800hp setting – plenty for the short straights of the infield course, Priaulx reckons – but still 200hp short of the full output.
Getting in is an inelegant process, and once in the tight-fitting cabin I'm forced to adopt an offset position so that Priaulx still has room to twirl the yoke-like steering wheel. But, unlike the car at Goodwood, the Pro's aircon is at least trying to work, and the view through the screen isn't obscured by multiple display screens. It's not comfortable, but I doubt there will ever be a shortage of volunteers willing to cram themselves in to experience the performance.
The AMR Pro starts rolling under pure electric power, the V12 starting with a bang when the car gets up to around 15mph. There's a brief chance to experience some low rev buzz as we rumble out of the pitlane, but from that point onwards it spends the entire four-lap stint in close proximity to its 11,000rpm redline. The noise is predictably savage, even through a close-fitting helmet, but there is less vibration than I remember from the regular car at Goodwood.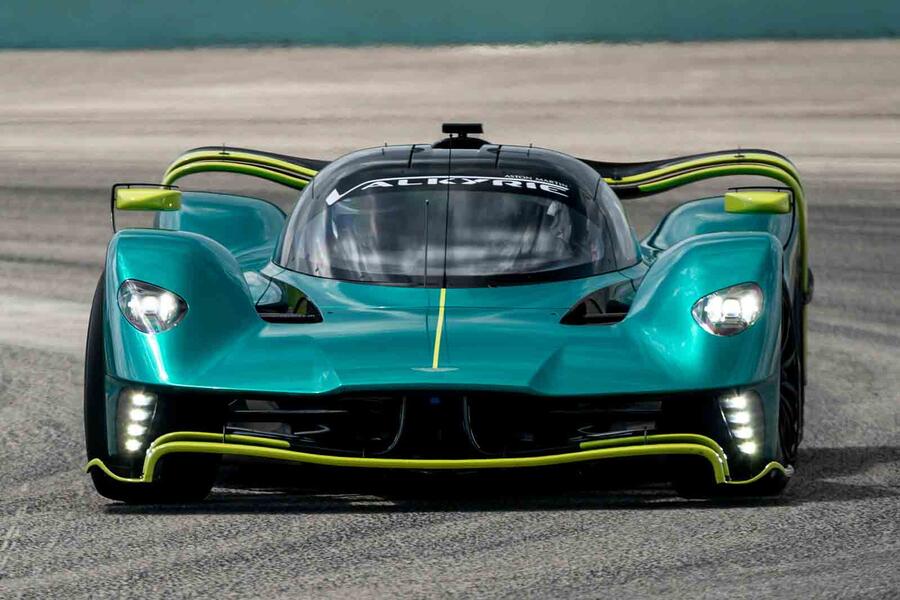 [ad_2]

Source link