£10k Porsche Cayman | High Mile Club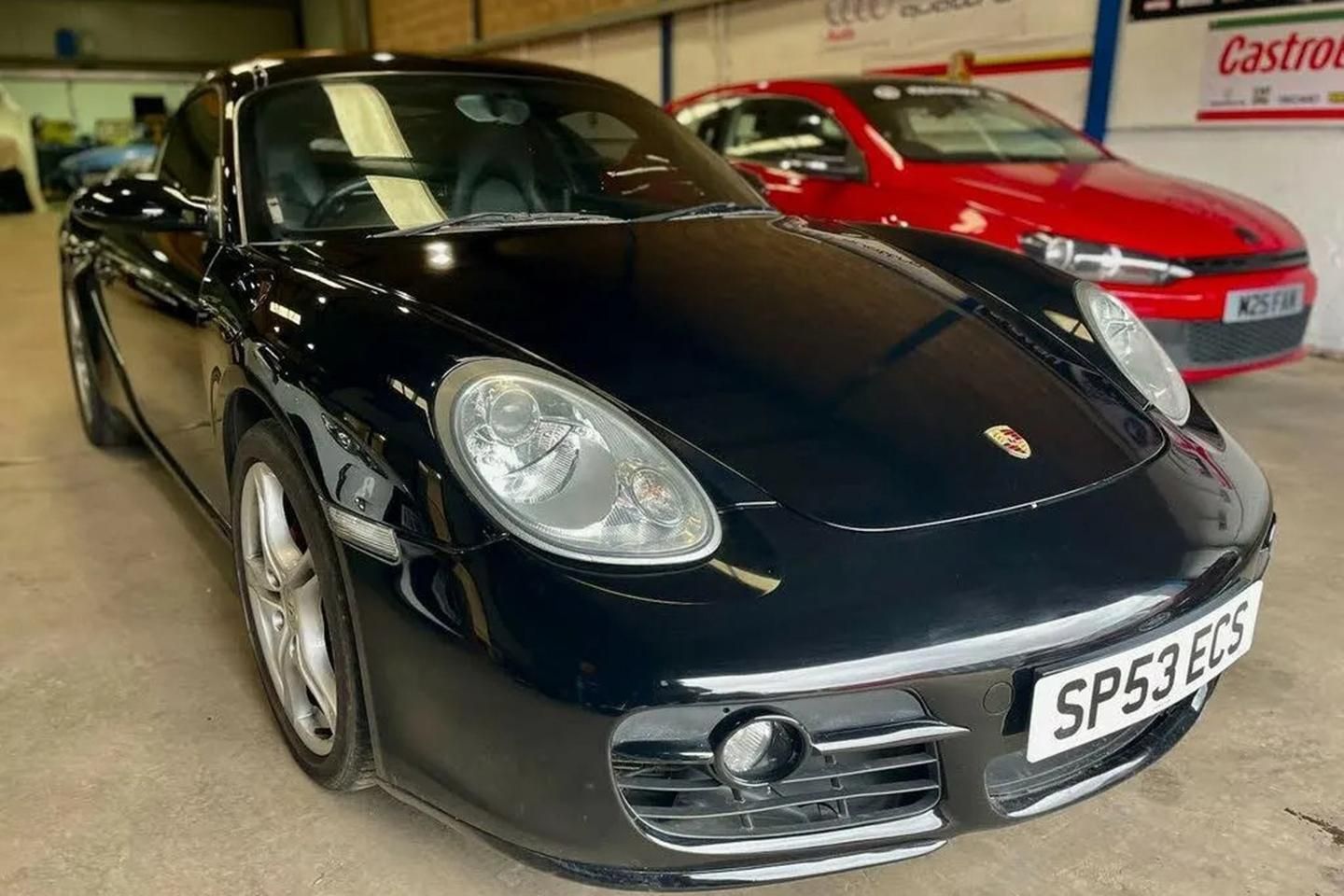 The Porsche Cayman has been in the news quite a lot recently. The GT4 RS is one of the best sports cars ever made at little more than £100,000 (it'll probably seem good value at whatever they're sold for, too), and then comes a change even bigger than the GT3 engine swap: the electric Cayman. The entire 718 range will be battery powered by the middle of the decade, says Porsche; between that and the launch of the RS, it's brought into focus what we love most about the small Porsche sports cars. A lovely flat-six, specifically. A manual would be quite nice to have, too, given their scarcity…
Of course, there aren't many old Porsche Caymans that aren't appealing in one form or another. The Tiptronic auto isn't a patch on the later PDK, but six cylinders will always be attached – and much the same argument can be made for the early 2.7 and its slightly meagre power output. Even the flat-four cars remain a joy to drive, if less so to listen to. It's why they've remained in demand after all this time.
It was assumed the days of the £10k Cayman were gone, such is the current state of the market and the regard in which so many old Porsches are held. But here we have what'll surely be one of the last: a 2008 2.7 manual at £9,995. You know why it's so cheap; if this car were a batsman it'd be acknowledging the crowd for a third time, currently sitting at 152,000 not out. Which means you assume it's a basket case, not least with seven owners. And yes, the seller does admit to some blemishes, and the tyres don't have loads of life left in them.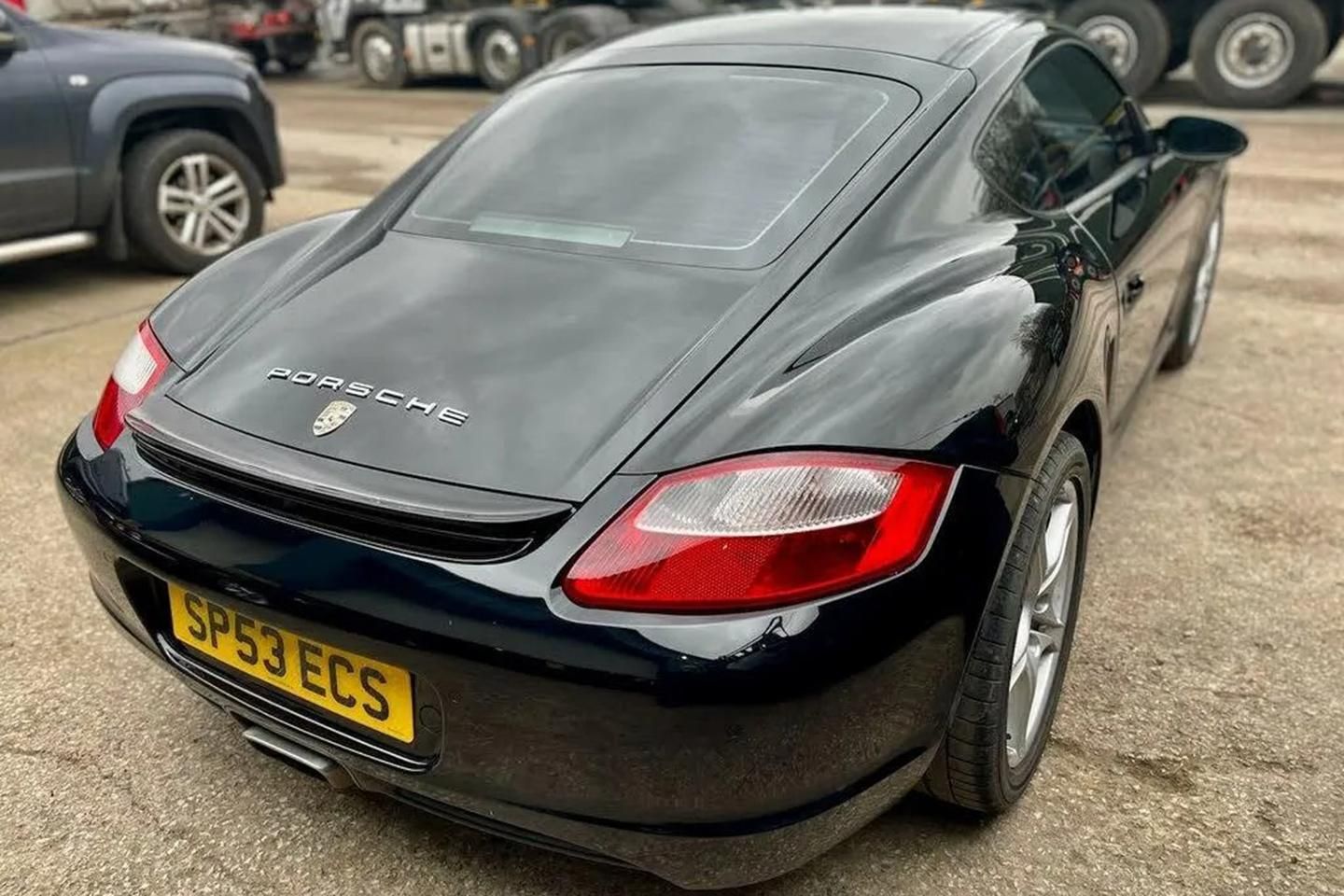 But look at the history – it seems a good one. There are 15 stamps in the book (it'd probably benefit from another now, in truth), and the MOT history is almost spotless. The most recent test was red before it was green, but before that this Porsche had gone from 2011 (at 62,000 miles) to 2022 and almost 100,000 more with just one advisory. Impressive. Though these things can't be said with absolute certainty, you'd hope that sort of result points to diligent ownership. And better a sports car with some miles on it than perishing through lack of use, right?
This Cayman's spec, if safe, isn't likely to offend, either. The wheels are in decent nick, the leather has held up well and, if you'll excuse the cliché, it could surely pass for a car much fresher with a good polish. Any of the engine issues that afflicted the six-cylinder cars of this era must surely have been dealt with now, or else never presented a problem.
And if you'll join us in looking on the 'grass is always greener' side of things here, a less than concours example is actually a great opportunity. A new owner won't have to worry about preserving a car in factory fresh condition with only OEM parts, because this'll never be a minter. Instead they can sympathetically upgrade as they go, replacing parts as they wear out with slightly better ones than were there before. A 2.7 Cayman is never going to be especially fast – not without a huge spend, that is – but it would surely become an even more enjoyable sports car with some money invested in the right places. There's a reason they've been crowed on about all these years. Furthermore, with the future looking as it is, don't be surprised if a 200,000-mile 2.7 is worth £9,995 in the years to come. Stranger things have happened…